High Pressure Washer Model ELITE180
ELITE 180
HIGH PRESSURE WASHER – COLD WATER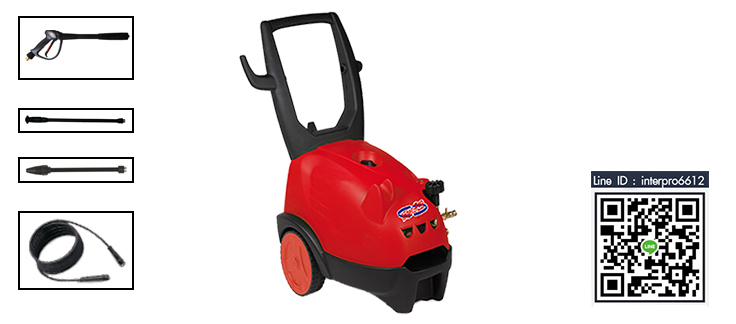 PRODUCT FEATURE

High pressure cleaner MODEL ELITE180 as washers, high pressure, suitable for use in all types can be used continuously over a washer in the market is strong, durable, heavy-duty power supply 400 volts as pressure. Highly popular in car care, industrial, cleaning stains, soil cement track parts of the truck and sprayed the moss embedded caused flooding purely a machine designed to have larger wheels. The strength to be easily moved.

The ELITE180 is a cold water pressure washer designed for small to medium-difficulty cleaning jobs.

You can use it to wash the outside of your house (the driveway, balcony or tile joints) but also to remove dirt from your work vehicles such as trucks or tractors.

KEY FEATURES

IPC Industrial plunger pump with separated unloader

industrial motor 1400rpm

Strong structure

7

5 l Built-In detergent tank

Ergonomic handle with holder.
---
For more information, please call 02-976-4404-8 and sales@prolinesystem.com
Or visit our other products at www.prolinesystem.net