High Pressure Washer Model ELITE190
ELITE 190
HIGH PRESSURE WASHER – COLD WATER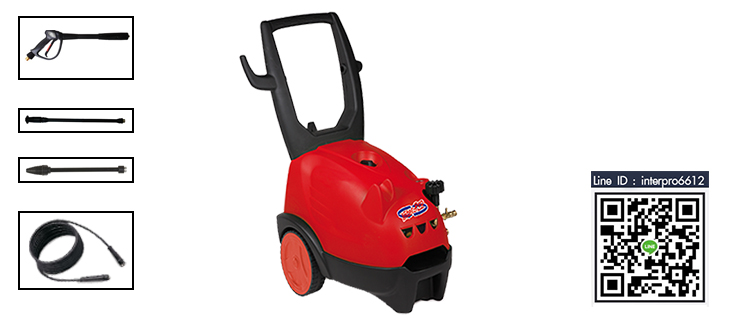 Model-ELITE 190
Cold Water High pressure washer used in the industry. High performance.
Suitable for continuous operation and long life, durable, heavy duty.
Such as industrial plants, car care, construction site.
PRODUCT FEATURE
- Working Pressure 190 Bar
- A safety system for TOTAL DEALAYED STOP delay 30 seconds after releasing the trigger of a gun.
- IPC radiator brand from Italy High performance test that consume less fuel. Do temperature faster
- POWER PUMP casing pumps with a secondary shaft, which helps maintain lubrication of the shaft.
- Separate bypass valve and to reduce the maintenance costs down.
- Every piece of work piece under the pressure of the system is designed with F.E.M which makes it possible to endure even more pressure.
KEY FEATURES
IPC Industrial plunger pump with separated unloader

industrial motor 1400rpm

Strong structure

7

5 l Built-In detergent tank

Ergonomic handle with holder.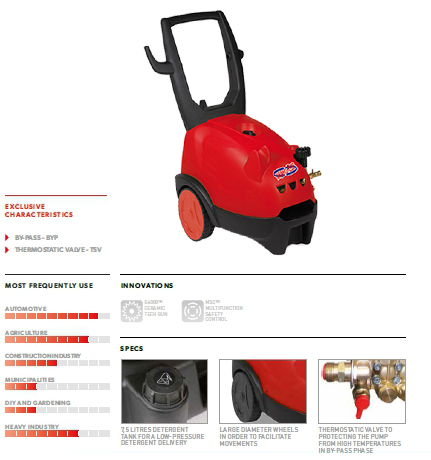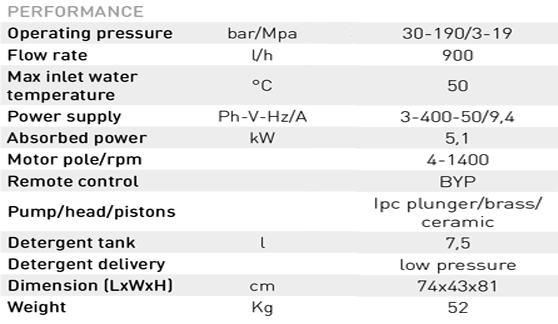 ---
For more information, please call 02-976-4404-8 and sales@prolinesystem.com
Or visit our other products at www.prolinesystem.net